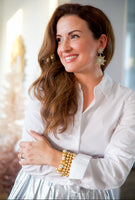 JEWELRY WITH A PURPOSE
Gaby, wife and mother of 3 children, inspired by her supportive Mom, Grace, founded Gaby & Grace in 2020 with the purpose of creating designed jewelry that will empower women to look and feel their best. Each unique piece, handcrafted by skilled artisans in India, delivers high quality, timeless beauty, creativity, style and functionality.
Embrace the Gaby & Grace experience, where every accessory is designed to make your moments special, and every occasion becomes a celebration of your personal style and spirit!
VISIT OUR STORE IN GALVESTON
A PLACE TO CELEBRATE CREATIVITY, COMMUNITY AND COASTAL CHARM!
11 Evia Main, Galveston TX. 77554
Friday 11am-2pm
Saturday 9am-3pm
Sunday 9am-2pm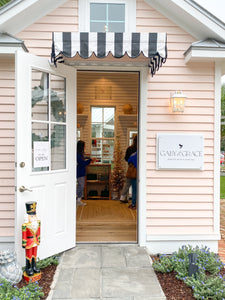 instagram feed ♡ @shopgabyandgrace